I've been seeing a lot of blog posts floating around out there with titles like "50 questions to ask your spouse on a date night". Almost all have.
It all starts by asking each other a series of 36 questions (The 36 Questions That 90 Date Night Questions for Married Couples via Embracing a Simpler Life.
Emily & Steve Photography. 1. What's something you always wanted to do as a child but never got to do it? 2. If you were in a witness. Weird Ways Couples Mess With Each Other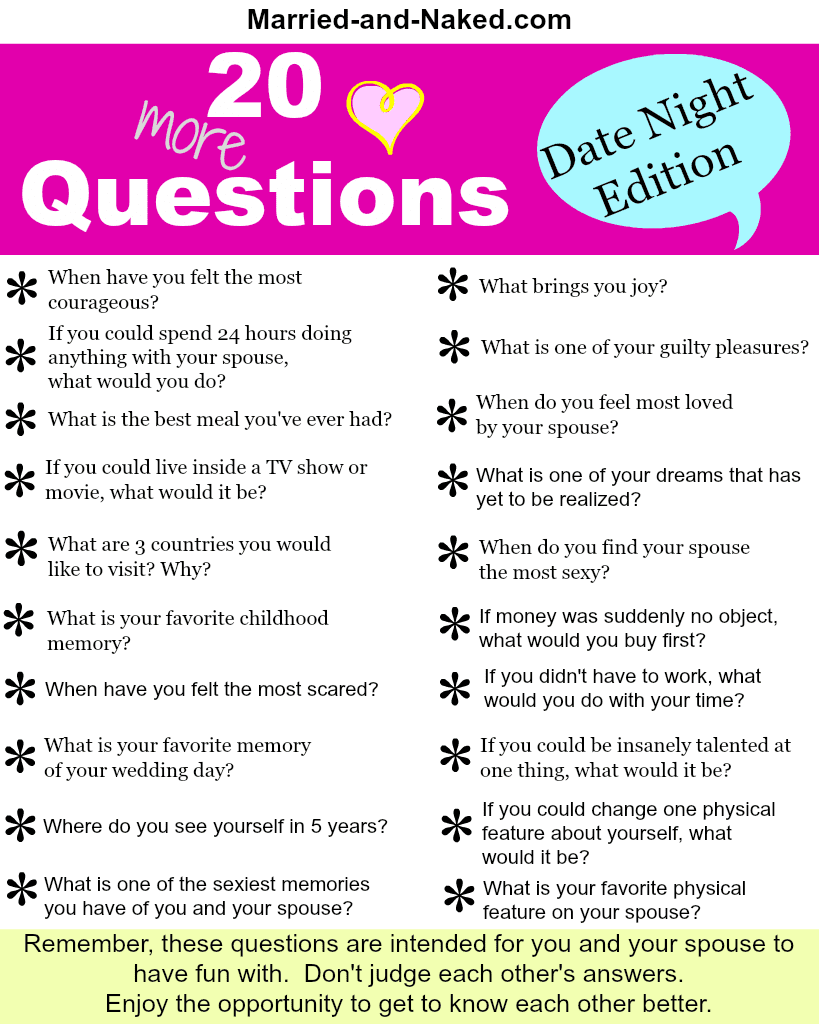 Fun questions for married couples. - hard
I know now my husband wants more Quality time …miumiu-cojp.com for sharing Reply. Get To Know Me. Do you ever think about me sexually during the day? Would you rather go into the past and meet your ancestors or go into the future and meet your great-great grandchildren? Do you think of yourself as an introvert or an extrovert? We were on EXTRA. Did you just meet your husband?
Fun questions for married couples. - Porn
Have you ever been drunk in public? What is one this a woman should never do? Where have you always wanted to travel? Send to Email Address. And Then We Saved. Do you have any deal-breakers, things that would make you seriously reconsider our relationship?